Linking up with the always funny
Kimmmmmmmyyyyyy
and
Kira
...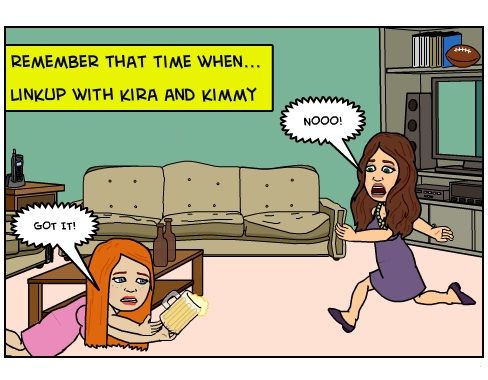 Remember the time I went on a job interview and the lady doing the interview spilled her ICE COLD water all over my lap?? Yeah, that was last week ... and I STILL didn't get the job - wtf?!?!
Remember the time I was ridiciulously lazy and just threw away a spoon because I had ran it through the dishwasher TWICE and it STILL had peanut butter on it... yeah, ridiculous, whatevs
Remember the time we were walking through Home Depot having a "family moment", both boys sitting in a cart actually getting along for once, I look at my youngest and say you are so freakin' cute it is disgusting! to which he calmly responds - I just farted! ... LOL, Boys!
Remember the time I wore two different socks because I couldn't find a matching pair - well that's today. It's kind of fun, I may make this a traditiona from now on - no more matching socks!
Hope you all have a fabulous Friday Eve - We have a baseball game tonight but I think we might get rained out. Hopefully so, I have some laundry and dishes to do =) ha!