Linking up today with
The SkinnyMeg
for her Workout Wednesday Link-Up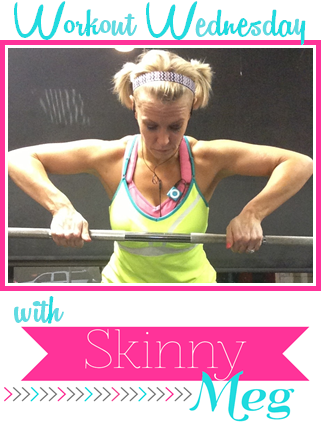 Well if you read my post yesterday then you know I am "trying" to do Insanity. I did my first real workout this morning at 4:00 o'clock in the FREAKIN' morning! LOL ... getting up at 4:00 has become ridiculously easy, I think I am just getting old and don't need as much sleep or something ... so if you're afraid to try it just make sure to get to bed at a decent hour and go for it - it really is nice to be done with it in the morning and then just relaxing in the evening.
So back to Insanity - I was so afraid to try it. I seriously almost hurled just doing the fit test - but I made it through. Today I found myself lying on the floor at one point saying - WTF are you doing, up at 4:00 in the morning killing yourself - then I remembered how fat I was, got my fat ass up and started sweating some more.
It wasn't pretty and it wasn't perfect but I did it!
And I survived and felt great afterwards!
Love me some SUNSHINE!!


Totally got photobombed while I was trying to take the above pic! So gross!!!
So if there is an exercise you haven't tried because you thought there was no way you could keep up or physically do it - try it! Keep trying and you will get better. You will feel better when you are done and like you accomplished something. I never feel like I got a good workout unless I have sweat drippin off my nose and I definitely have that when I do Insanity.
Try something new until you find what works for you!