If all is well I should be on my way to the lake right now to enjoy some major R&R. I wanted to finish up the Who Are You Link-Up so here is the final one for your reading pleasure! ha ha ... Have a great weekend!!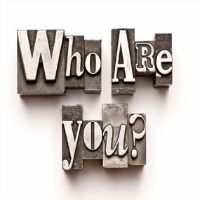 What popular notion do you think the world has most wrong?
Trying to take God out of everything - We need God more than ever now.
What is your favorite part of your body and why?
My curves - lol... I do need to lose weight but I do not want to be super skinny. I want to keep my curves. I always feel bad for women who are heavy set and still have no boobs or booty... I have both fo sho! Ain't nothin' wrong with a lil' junk in the trunk - ya know what i'm sayin'?!?!
What's your favorite quality in your spouse?
His humor. The man can make me laugh so hard I about pee myself. He is loud and crazy and I'm not so we balance each other out well. I couldn't imagine having a relationship with a person that didn't have a good sense of humor - laughter is the best medicine, ya heard me??!?!
What are your hopes and dreams for your prosperity?
I just want to be happy and healthy, I don't care about anything else - I take life one day at a time.
List 10 things you would hope to be remembered for.
Being a good mom.
Being a kind person.
Someone people could always count on.
Keeping my promises.
Being fun.
Making the best brownies and gooey butter cake cookies! (ha ha!)
Being a hard worker.
Being HAPPY.